For nearly 25 years New River Valley Roofing & Sheet Metal has been proud to provide high-quality service at a fair price. Our team of expert roofers proudly serves Montgomery, Pulaski and Floyd County Virginia.
Your Trusted Roof Repair, Replacement, and Maintenance Experts
Radford – Christiansburg – Blacksburg
At NRV Roofing we take pride in our work and are enthusiastic about helping you with your roof. We believe in attention to detail and providing the best customer service available. We strive to ensure that each customer receives the care they deserve, as well as the care their property deserves. As a locally owned and operated business, we are proud to serve our own neighbors, and always go the extra mile to ensure our customers receive a positive experience unlike any other.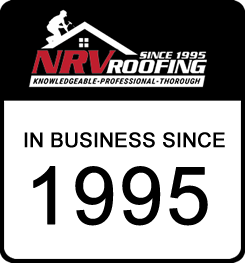 DGDev
2019-01-28T22:14:14+00:00
Make your roof replacement hassle free from start to finish' we use only the best roofing materials for your home.
"a 70mph wind tore 10 shingles off my roof' and there was heavy rain comming in' nrv roofing was here and repaired my roof on short notice' and took care of it very quickly and very professionally' outstanding people."
"The NRV Roofing crew replaced our roof & skylights. They came in on time & on budget – no surprises! Wayne is excellent to work with' and his crew is courteous & professional. Highly Recommended."
"We were very pleased with NRV Roofing. Wayne came out to our house immediately' sized up the damage' and estimated the cost. They were out to repair our roof on schedule and on budget… outstanding service at an outstanding price… you can't ask for much more than that."
Save money now and in the future with a roof maintenance plan.
Purchase a roof maintenance plan and receive a 10% discount on your first session!